SAN DIEGO CALIFORNIA – I'm in San Diego for a reunion of my Marine Corps Officers Basic School class. For more on this click the link to my biography. This was a travel day so I didn't get much in the way of images. I did visit the San Diego Zoo; I'm afraid that I'm joining the dyspeptic band that finds zoos sad and distasteful, so I couldn't find any images. Anyway, here's the pool in the hotel that we're staying at.
Day 1,840 of one picture every day for the rest of my life.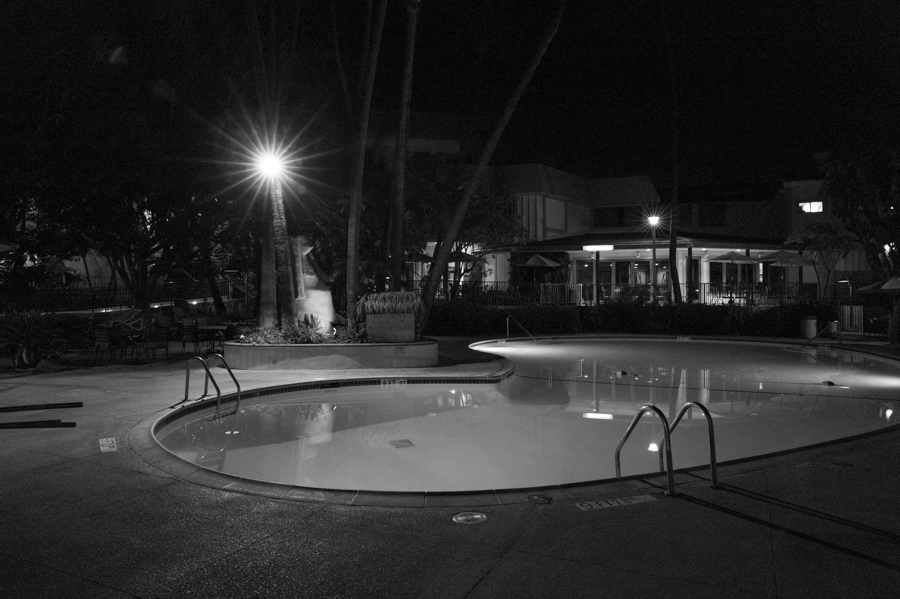 On this day three years ago (day 744): Freak Blizzard. Yes, we were hit by a freak blizzard on October 29, 2011. A couple of images from Warren. This was one of the most destructive storms in our lifetime because the very heavy snow crushed millions of threes, which still had their leaves.