NEW YORK NEW YORK – Here is another exercise in looking up. Neither my best nor my worst. Typical nice winter light on Park Avenue. I've decided to give my 28mm Summicron lens a little bit of exercise. It's a bit too wide for this style of shooting which depends on stitching multiple images to achieve large-format resolution; this type of image has very little impact if it's small.
Day 1,908 of one photo a day for the rest of my life.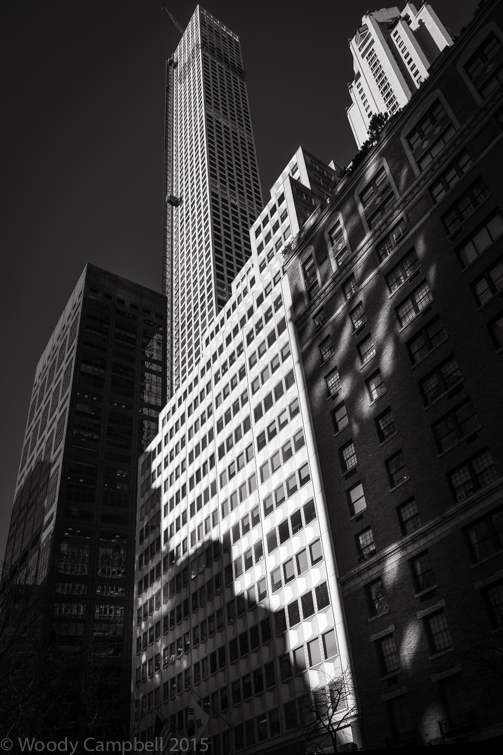 On this day two years ago (day 1,178): Santa Monica Pier. A harmless exercise in street art.