NEW YORK NEW YORK – Spring is a tough time in the photo-a-day world. We've had a long, hard winter to the temptation to focus on the magic of nature's rebirth is overwhelming, but no one is going to advance the state of the art in photography by shooting daffodils. The best solution may be to shoot away at buds and flowers, and then keep them to myself. There were some trees in bloom on Park Avenue – as far as I can tell they are Callery Pears (which aren't actually pear trees) – but at least it's grim and rainy. The first is a conventional view south.
Day 2013 on one photo every day for the rest of my life.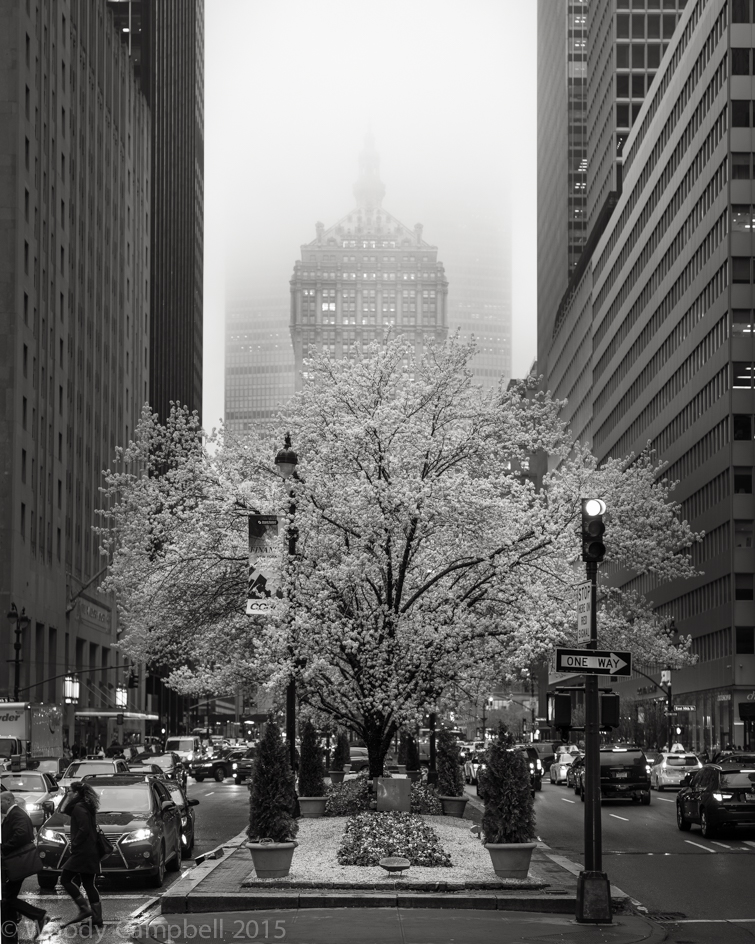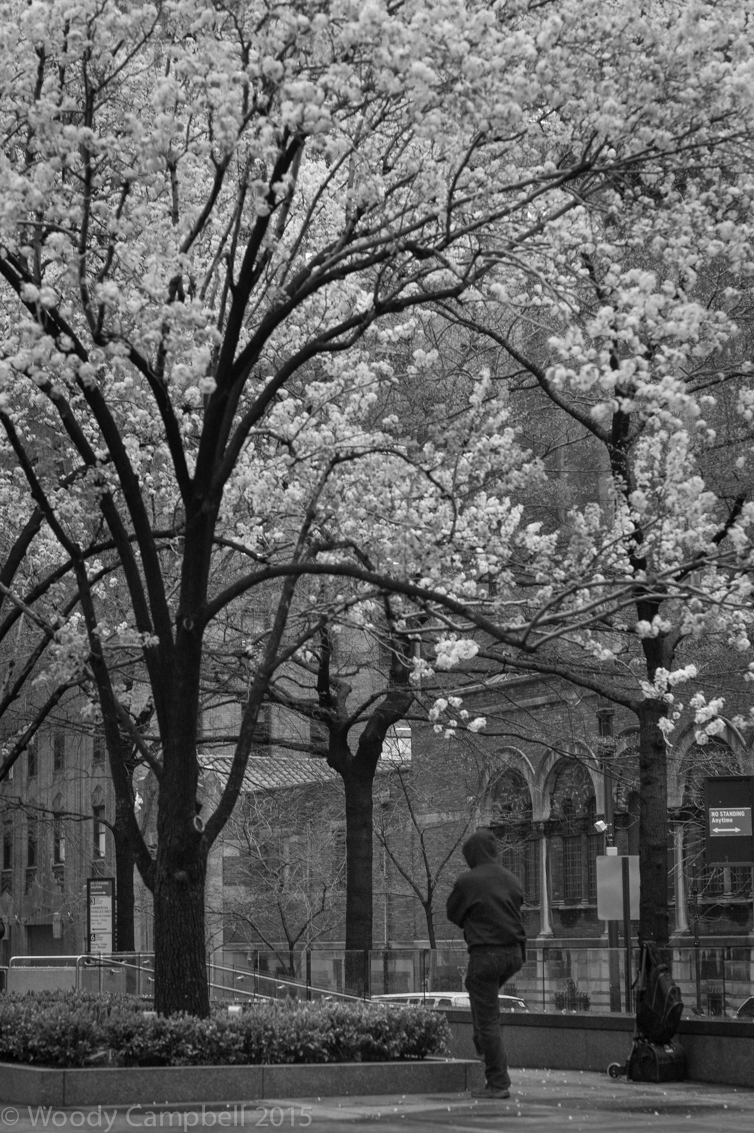 On this day three years ago (day 917): Chris Craft.